Sunday Morning Bible Study
Adult Sunday School/Bible Study begins at 9:30 am.
We currently offer five different Sunday School classes, which is sure to meet any interest you may have. The Sunday morning Bible study is an intimate time with friends discussing relavant biblical principles, growing in life application together, and encouraging one another with the Word of God. The various groups share life together outside of class too through social events and opportunities for Christian service in the church and in the community. If you are looking to belong, be loved, and grow friendships these small groups are just what you are looking for.
Mid-week Gathering
Sunday to Sunday is a long time to go to get through those difficult work weeks without joining together for encouragement and refreshing. That is why we offer an oasis to relax, refresh and recharge! Wednesday evenings together begin at 5:45 pm with a home cooked dinner around the kitchen table with your church family where relationships are deepened, the latest happenings are shared, and hunger is satisfied--all with no cooking before or dishes afterward to do! A donation of $5 per person with a $15 family maximum is requested, but not required. Every dinner missed, is your loss! Ya'll come!
Bible study begins at 6:30 pm in the auditorium. This is the deep dive into God's revelation of himself in the written word. The various studies are theological, thought provoking, heart challenging and life changing. Together this local family of God grows in understanding, knowledge and spirit through these studies. Here is where those tough or just curious questions get answered through scripture and discussion.
Recently finished: Recently Finished: Current study: Up next: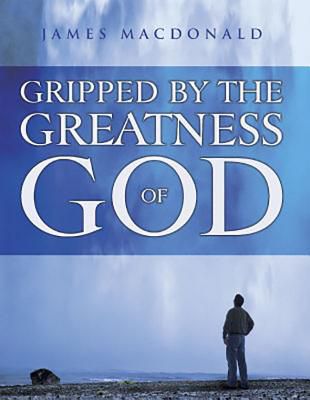 Music & Worship Ministry
The mission of the Music & Worship ministry is to:
Magnify the greatness of God in Jesus Christ, through the power of the Holy Spirit, by skillfully combining God's Word with music, thereby motivating the gathered church to proclaim the gospel, to cherish God's Presence, and to live for God's glory in ALL that we do.
Here are several ways you can get involved in the music & worship ministry at First Baptist Church.

Worship Choir:
The worship choir ministers to our church at our sunday worship services, special events, and seasonal musicals. All are welcome to join us in song! For more information contact our Director of Music, Nancy Lewis.
Practice: Thursdays - 6:30 PM
Worship Team:
As a music department, we understand the importance of leading the congregation in corporate worship and ushering the presence of Holy Spirit into our services. We do this by utilizing our praise band, praise team, and sound and media team. If you would like to join any of our teams please contact our Director of Music, Nancy Lewis.
Practice: Thursdays - 7:30 PM
Hand bells:

The First Baptist Ringers welcome new musicians, young and old. They too perform at different times during the year for church events and throughout the year for the community. For more information contact Hand bell Director, Deb Super.
Missions Ministry
First Baptist Church places great emphasis on our mission efforts. We believe worldwide evangelism is essential and are committed to ministering beyond the four walls of our church.

We supp
ort the American Baptist Mission Board by giving a portion of our weekly tithes and offerings. We sponsor three major mission offerings each year: America for Christ, One Great Hour of Sharing, and World Missions. On April 9, 2017 FBC was honored with a Certificate of Appreciation for the level of committment to West Virgina Baptist Convention Missions in 2016.
This year, with an invigerated spirit toward missions FBC plans to exceed previous tithes and offerings for the express purpose of ensuring multiple means of spreading the Gospel are accomplished. We gladly accept the challenge by Jesus in Matthew 28:19-20 to reach out into all the world with his message of love, redemption and promise through disciple making.

We are committed to supporting state and community programs such as Camp Cowen, Weirton Christian Center, North Central Community Action, and Helping Hand Clearing House.

We are in partnership with Randolph County Habitat for Humanity International, instrumental in establishing the local affiliate, and they have now teamed up with the Emergency Mobilization Plan of Randolph County. This program is for equipping people in the area in the event of emergency situation developing.

We support and encourage our membership to actively participate in mission projects locally, nationally and around the globe.